Bob Savage was one of a handful of forward thinking individuals to sit in a tiny office and dream up PAZA.  Mr. Savage gave members at PAZA's Annual General Meeting a brief summary of PAZA's beg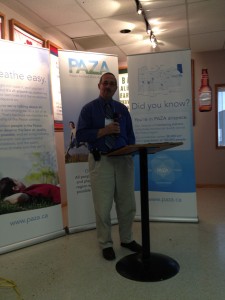 innings in his last act as PAZA member and director.  "It took a long time to get PAZA off the ground".
Mr. Savage served on PAZA's board wearing many different hats from 1999.  First as a government representative with the Energy Resources Conservation Board, then an industry representative and finally as a public member.  Bob's guidance will be greatly missed at the PAZA table.
Everyone at PAZA wishes Bob and Mary Jane all the best!