Breathe Easy.
You might not taste it, and you can't really see it, but it's all around us, sustaining both our own lives and the ecosystem we all depend on.
Of course we're talking about air, which is something we do a lot of at PAZA. That's because we monitor the air quality of the Peace airshed.
We believe people in the Peace region deserve the best air quality data possible, and we bring industry, government, non-governmental organizations and the public together to make sure they get it.
More About PAZA…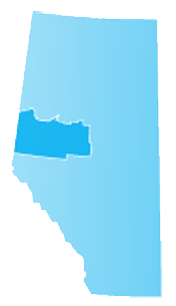 PAZA is a nonprofit, multi-stakeholder organization that conducts ambient air quality monitoring in northwestern Alberta. We monitor air quality in the Peace region.